Little Mix Admits Groups On New Show 'The Search' Are 'Struggling'
Instagram
Little Mix's Jade Thirwall has admitted that groups on their upcoming show, The Search are 'struggling to gel'. With the production of the show postponed and the girl group having to result in communicating with the contestants via Zoom, the newly formed bands are finding it difficult to connect with one another.
Little Mix's Jade Thirwall admits that groups on The Search are 'struggling'
Little Mix's upcoming show, The Search on BBC was recently postponed, with production now taking place via Zoom. Jade Thirwall, member of the girl group has spoken out on the TV show's progress, claiming that the groups are 'struggling to gel' online.
RELATED: LITTLE MIX BREAK THEIR SILENCE ON UPCOMING SHOW 'THE SEARCH'
The Search was set to air in the Spring, rivaling Britain's Got Talent but made the decision to halt production on the 7 episode series due to government restrictions. The new show will follow a fairly similar format to X-Factor: The Band, with Little Mix helping to form a new girl band to accompany them on their upcoming tour.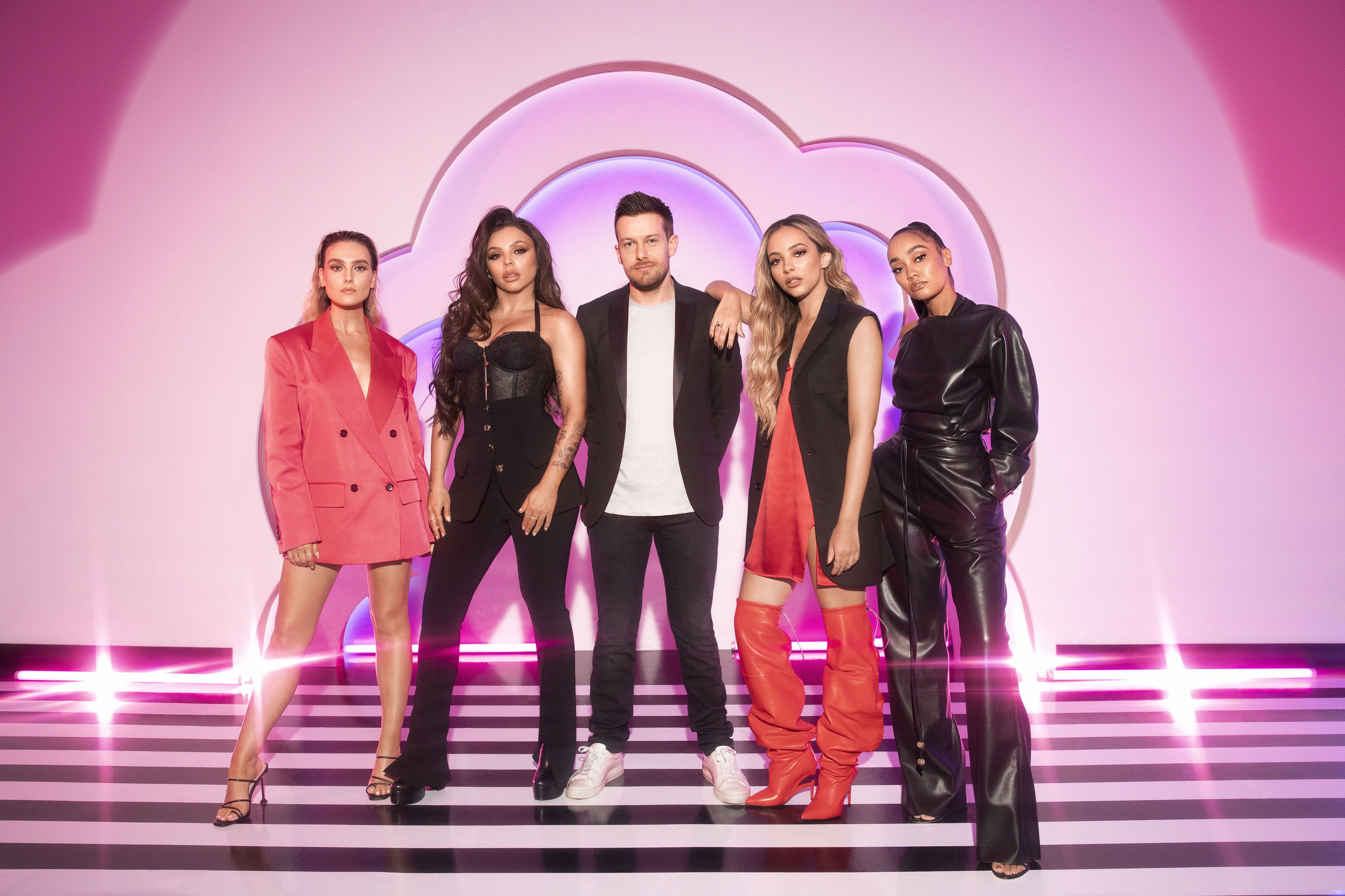 Thirwall did mention that the group has found the process 'interesting' and they are making an extra effort to make sure to 'lookout' for the new contestants: "It's been really interesting, because we've had to learn to do that ourselves, in terms of getting along and seeing the bigger picture, it's making groups and seeing the energy."
RELATED: IS 'THE SEARCH' ACCEPTING 'X-FACTOR' LEFTOVERS? SIMON COWELL VS LITTLE MIX RIVALRY CONTINUES!
"We're not naive enough to think that's going to happen with another group we put together, we really need to get it right and look out for them and help them all," she continued.
Little Mix share behind the scenes picture on the set of 'The Search'
Little Mix recently took to Twitter to satisfy eager fans with a behind the scenes photo on the set of their new show. The glamorous studio, full of bright pink, neon palm trees and luxury seating will likely be the location where Little Mix mentors the show's contestants.
One fan who attended a taping of the show, reassured fans of the girl group that the show is worth watching. In a tweet they wrote: "can't say much about the search but y'all really aren't ready for the talent you'll witness — tonight was insanee @Little Mix y'all did so good"
A reply to the tweet questioned the format of the show, enquiring as to whether it was similar to The X Factor. The user responded with, "no not at all".
RELATED: LITTLE MIX VS SIMON COWELL: 'THE SEARCH' & 'BRITAIN'S GOT TALENT' RIVAL!
Follow Little Mix on Twitter or click here to hear all the latest from Talent Recap on the upcoming show.
Let us know what you feel about this article