Jeffree Star Responds To Morphe Cosmetics Dropping Him
YouTube
YouTube star and beauty mogul, Jeffree Star has been dropped by Morphe after a series of alleged racist and offensive activity that has resurfaced online from the creator. Here's all we know about the decision made by the makeup brand.
Morphe decides to drop Jeffree Star after recent online controversies, products set to be REMOVED from site
Morphe, a long-term makeup distributor for Jeffree Star and many other beauty influencers, has decided to drop Star after recent controversies including many accusing the beauty YouTuber of using racist and offensive language in addition to staging drama.
JEFFREE STAR SECRETLY LAUNCHES NEW PRODUCT AMID SHANE DAWSON DRAMA
"Today we've made the decision to cease all commercial activity related to Jeffree Star and affiliated products. We expect this to conclude within the coming weeks. As we look to the future, we will continue to share updates on what lies ahead for the Morphe brand," a recent tweet from Morphe read.
It is expected that in 'the coming weeks', all products from Morphe's site, connected to Jeffree Star, will no longer be available for purchase.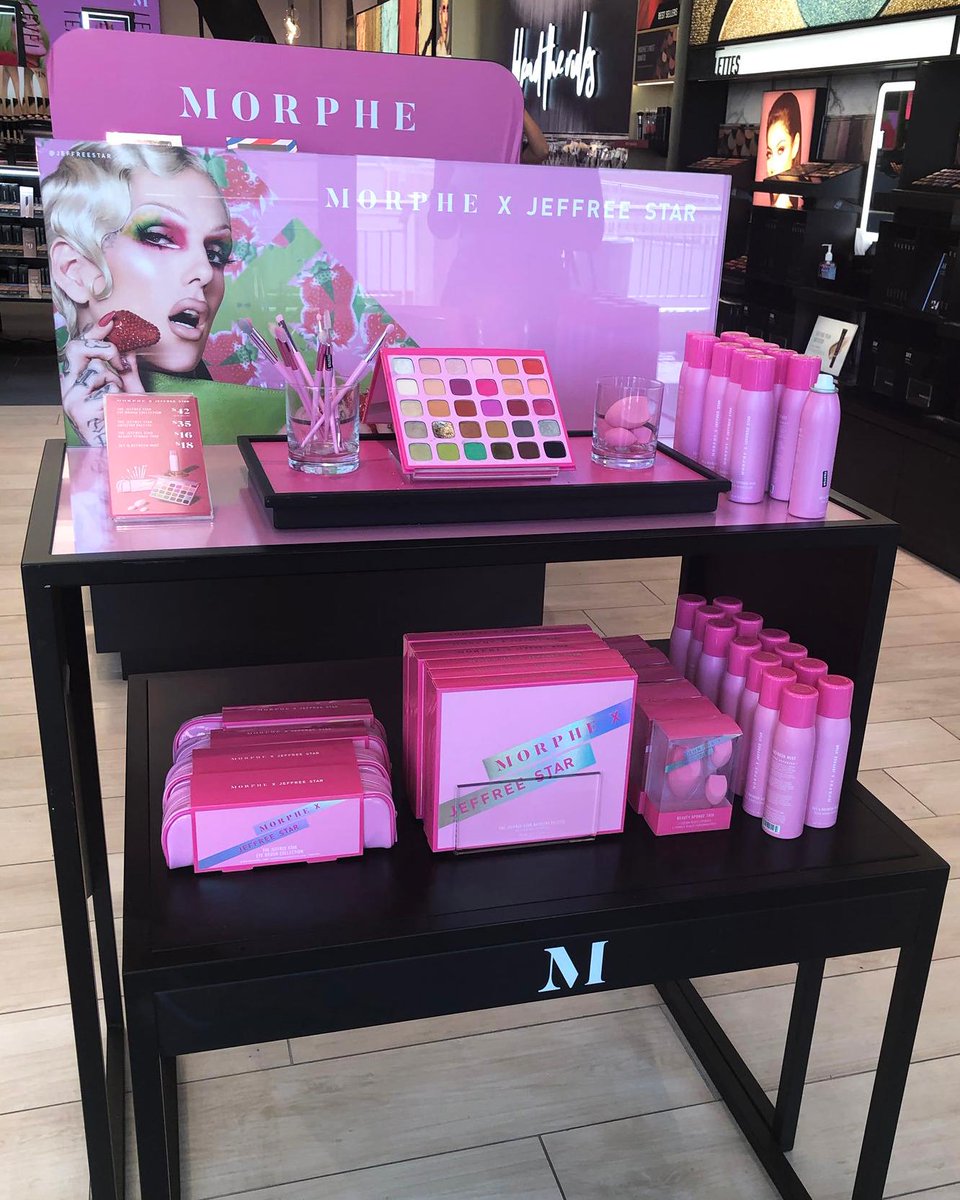 Fans across Twitter are responding to the news, with a large majority overjoyed by Morphe's decision. "THANK YOU MORPHE ABOUT TIME!! I'll def start buying again, for those of you who don't understand why, he has apologized, but he also hangs out w 2 known racists, also, he's besties w Shane Dawson's pedo ass, & he hasn't even spoken out about it which I really hoped he would would," a top comment read.
Jeffree's cosmetic line responded to the statement, claiming they are 'shocked' and 'saddened' by the news.
IS JEFFREE STAR USING VOICE NOTE OF ALLEGED JAMES CHARLES SEXUAL ASSAULT VICTIM AS LEVERAGE AGAINST HIM?
"Hey Star Family, We are shocked and saddened by the decision of our former retail partner Morphe Brushes on parting ways with our brand and Jeffree. Over the past 5 years we've accomplished amazing things together and released iconic products. We are proud of everything we've accomplished with them," the statement began.
"What's next? We have an incredible remainder of 2020 left and are excited to share our products with you and our partners around the world. We know our customers will continue to create, inspire, and push the boundaries of our art. Love you all so much. – Jeffree Star Cosmetics."
TATI IS TAKING LEGAL ACTION AGAINST SHANE DAWSON & JEFFREE STAR — CAN SHE WIN? [VIDEO]
It's definitely heating up in the beauty world.
Let us know what you feel about this article