Howie Mandel Explains Why Simon Cowell Is Irreplaceable [VIDEO]
NBC
We know Howie Mandel and Simon Cowell have been best buds ever since the two met on the panel of America's Got Talent back in 2016. Over the last four years, we've seen the two form an unbreakable friendship and it seems Mandel misses Cowell already whilst the boss takes some time off after a nasty bike accident earlier this month.
"I miss that Simon factor," Howie Mandel admits he's missing the 'AGT' boss
Howie Mandel spoke to Entertainment Tonight this week, speaking on America's Got Talent live shows and missing Simon Cowell. The show's boss has been out of work this month after a bike accident that left him with a broken back, needing surgery.
RELATED: YOU'LL NEVER BELIEVE WHO IS REPLACING SIMON COWELL THIS WEEKEND ON 'BGT'
Whilst Cowell is now back at home, recovering, doctors have advised the TV judge to take some time off his usual TV appearances.
"To be totally honest with you, I miss that Simon factor. So every time I look down the table and I don't see my buddy, I miss him," Mandel explained.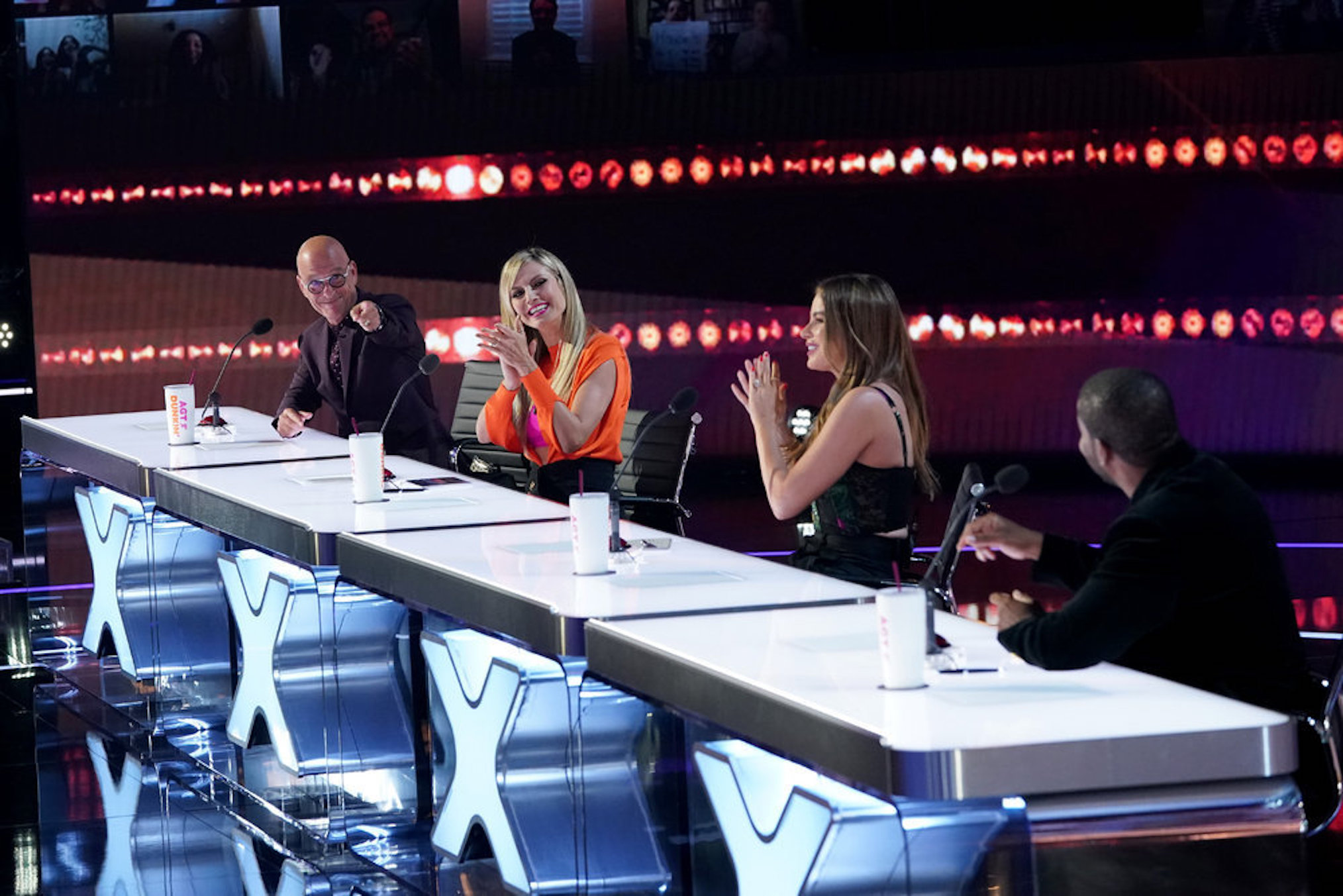 It seems Simon must miss Mandel too. We know the two are friendly and value each other as on-set buddies. Just last year, Cowell invited Howie to join him on The X Factor: Celebrity at his home to guest judge acts at auditions.
Will Simon return for 'AGT' or 'BGT' this year?
Put simply, the answer is probably not. The 'Got Talent' boss is still set to stay in recovery for multiple weeks and won't be up for any big TV appearances any time soon.
SIMON COWELL ESCORTS CONTESTANT OFF THE STAGE BECAUSE SHE WON'T STOP SINGING [VIDEO]
Doctors have even advised Cowell to pull back from any virtual appearances on BGT or AGT. It's fair to say that Simon's injury was rather serious and he needs to take time to rest before getting back to his busy lifestyle.
SIMON COWELL HAS A SECRET TALENT, AND IT'S MAKING HIM A LOT OF MONEY
The TV mogul was seen just recently in public, riding in the passenger seat to the hospital for a check-up. It's been reported that Simon is now in 'good spirits'.
Let us know what you feel about this article