Harry Styles Joins Black Lives Matter Protest Amongst Thousands in Los Angeles
Instagram
Popular music artist, Harry Styles joined the Black Lives Matter protest in Los Angeles this week, kneeling in honor of George Floyd amongst the thousands that also attended the demonstration. Ben Affleck, Dua Lipa, and John Boyega are just a handful of other celebrities also standing up to racism and engaging in protests.
"ENOUGH IS ENOUGH", tweets Harry Styles as he joins Black Lives Matter protest
NICK CANNON EXPLAINS WHY IT'S 'BLACK LIVES MATTER' AND NOT 'ALL LIVES MATTER' [VIDEO]
Former One Direction star, Harry Styles took the streets of Los Angeles earlier this week, to take part in the national effort to combat racism and the oppression of African Americans across the United States. Across Instagram, Styles was seen marching with protestors and kneeling in honor of deceased victim of recent race-incited police brutality, George Floyd.
The musician took pictures and walked with fans during the protest, sharing the message of unity and honoring those oppressed by racism. Styles tweeted, prior to his attendance at the event, saying he is 'donating to help post bail for arrested organizers.'
"I do things every day without fear, because I am privileged, and I am privileged every day because I am white. Being not racist is not enough, we must be anti racist. Social change is enacted when a society mobilizes. I stand in solidarity with all of those protesting," he wrote in a tweet to his 34m followers.
HEIDI KLUM RESPONDS TO CRITICISM FOR POSTING 'ALL LIVES MATTER' INSTEAD OF 'BLACK LIVES MATTER'
"I'm donating to help post bail for arrested organizers. Look inwards, educate yourself and others. LISTEN, READ, SHARE, DONATE and VOTE. ENOUGH IS ENOUGH. BLACK LIVES MATTER," continued Styles, attaching the Black Lives Matter logo to his post.
John Boyega leads Black Lives Matter protest in London's Hyde Park
Across the pond in the UK, Hollywood star, John Boyega led the Black Lives Matter movement in London's Hyde Park. The Star Wars actor paid tribute to George Floyd and the black communities across the world in an emotional speech to the thousands that attended the event.
Boyega gathered a crowd at Hyde Park to give a passionate reflection before the protest began. "Black lives have always mattered. We have always been important, we have always meant something, we have always succeeded regardless, and now is the time. … I ain't waiting," began the actor.
HOW ONE DIRECTION'S LOUIS TOMLINSON AND HARRY STYLES ARE SUPPORTING BLACK LIVES MATTER
"Every black person here remembers the time when another person reminded you that you were black," he said, forcing back tears as he spoke. "I need you to understand how painful this shit is. I need you to understand how painful it is to be reminded every day that your race means nothing, and that isn't the case anymore."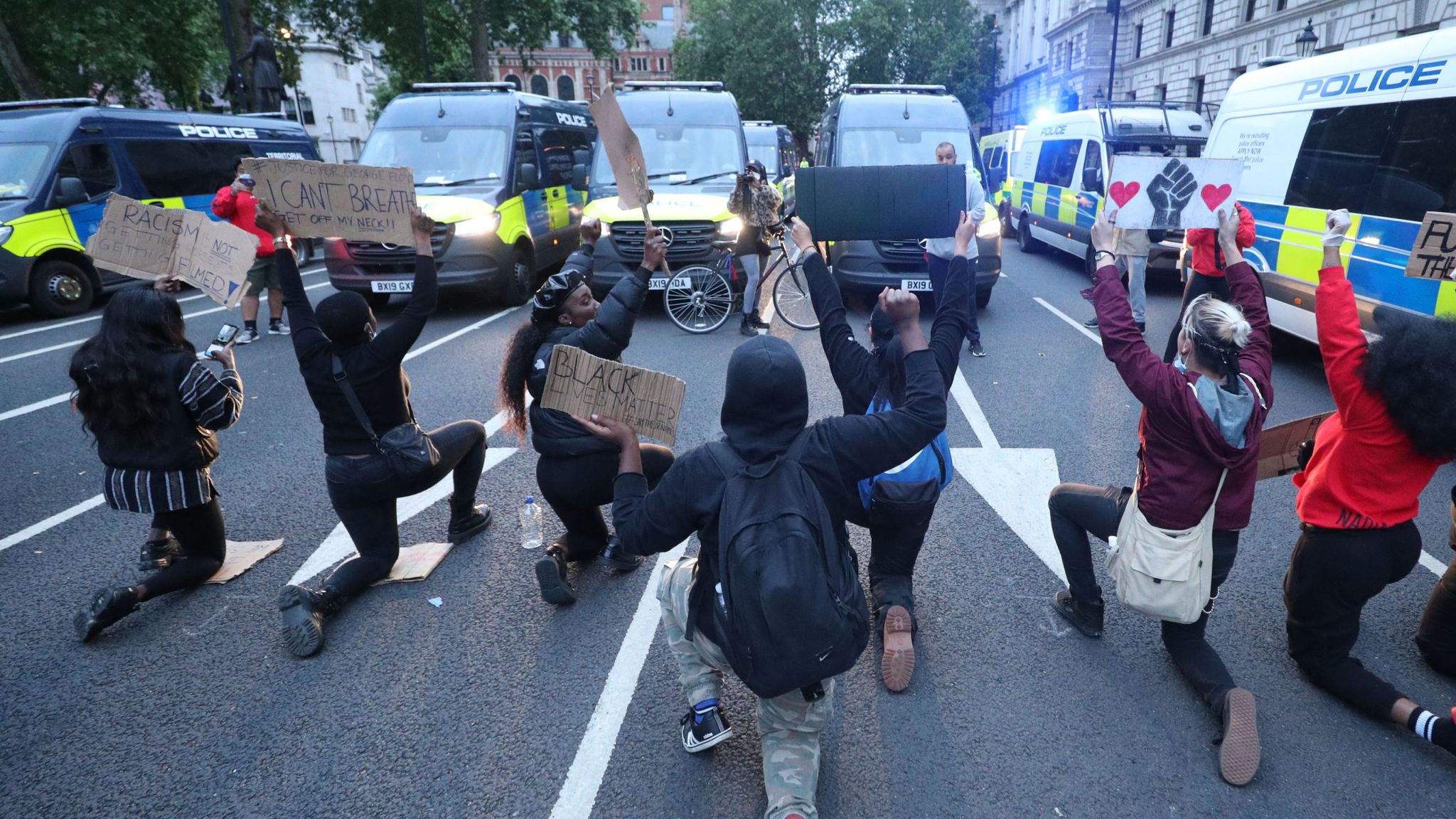 Let us know what you feel about this article