Fans OUTRAGED Over Harry Styles' New 'Stay Home' T-Shirt Campaign & Here's Why
CBS
Harry Styles is facing online backlash after releasing, what we can only hope is his effort to help stop the spread of the Coronavirus. Fans on Twitter have come after the former One Direction star after he announced his non-profit 'Stay Home' t-shirt campaign. Here's why.
Harry Styles faces backlash after announcing Coronavirus t-shirt campaign
Harry Styles has recently announced his new non-profit project, selling 'Stay Home' t-shirts with 100% of the proceeds helping those affected by Coronavirus. And, whilst such an act is both genuine and credible, Styles' fans have pointed out many complications. With Harry using these t-shirts to help fans donate, mass production and delivery of the clothing is needed, which contradicts advice to work from home, unless absolutely essential. Seen as there are other methods to help donate, fans have called this a lazy effort on Styles' part for not thinking about the health of those working in factories and delivering items.
RELATED: DETAILS ABOUT JOEL OSTEEN'S STAR-STUDDED VIRTUAL EASTER SUNDAY SERVICE
"In times like these, it is more important than ever to remember the power of people. If you are able to help, please donate where you can. One hundred percent of the profits of this T-shirt will go towards fighting COVID-19. Stay home, self-isolate and protect each other. TPWK," writes Styles in a statement, when announcing the project.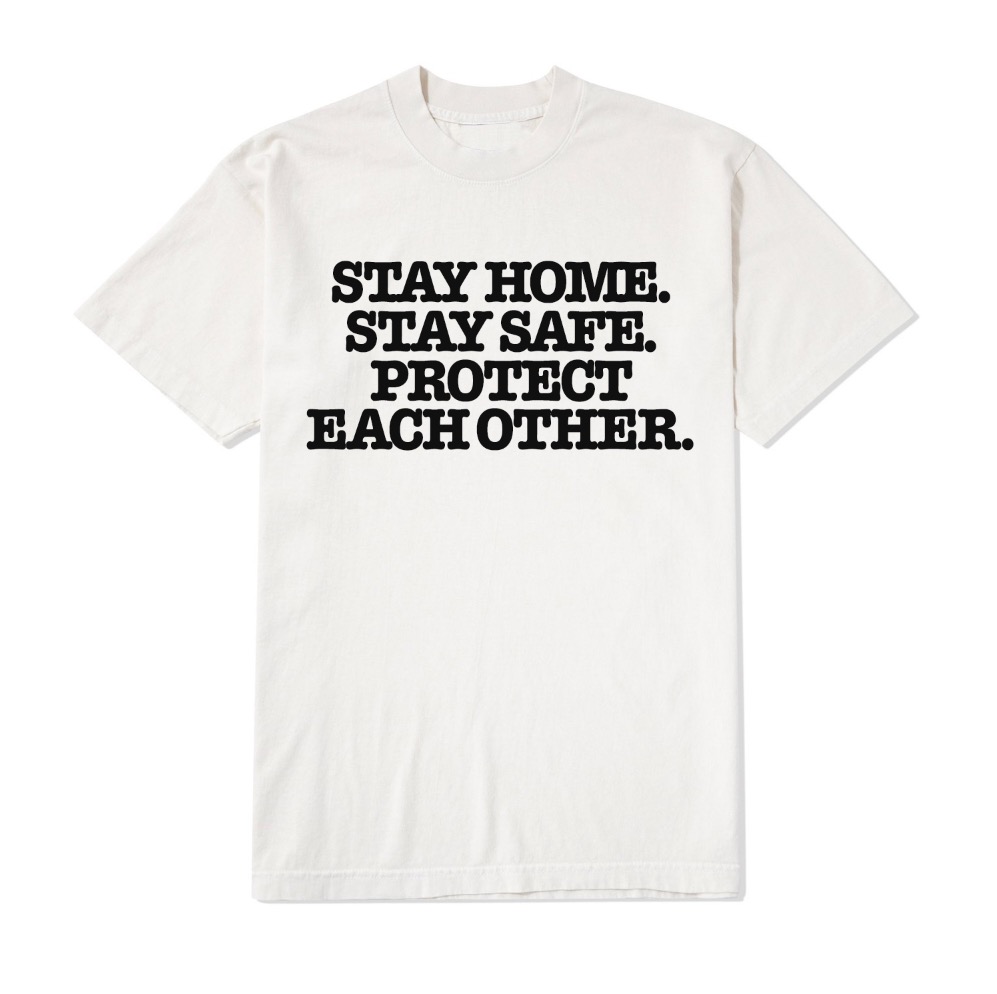 RELATED: BRITAIN'S GOT TALENT: AMANDA HOLDEN TALKS ABOUT SIMON COWELL'S "CRAZY" WEIGHT LOSS
One user responded harshly to the singer, questioning Harry's new partnership with the UN Foundation. "So. Let me get this straight. You are making merch for people (many of whom are currently unemployed) to BUY to make a donation? There will now be factory workers required to be in close quarters to manufacture these items. The delivery drivers and shipment companies will need," they wrote.
Many also replied to Styles' tweet, referring to the many outings that Harry has been seen on over the past week, which contradicts his own advice to stay home.
Are fans in the right to scrutinize Harry Styles over his new campaign? Let us know in the comments below.
WATCH ICU DOCTOR WITH COVID-19'S HEARTBREAKING GOODBYE TO HER KIDS
Let us know what you feel about this article