Do we have a new 'AGT' Judge In The Making to replace Gabrielle Union?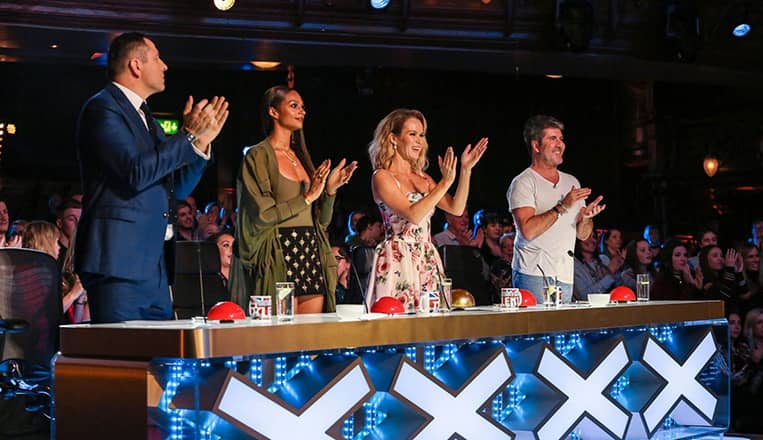 THAMES/SYCO/ITV
Gabrielle Union's daughter Kaavia might be following in her mom's AGT footsteps. The judge brought the nine-month-old baby to the set of the show this week, and shared an adorable photo on Instagram.
"Omg #agt is about to start," Gabrielle captioned the photo on Tuesday night. It shows little Kaavia sitting in a chair with America's Got Talent across the back, wearing a bib with her name on it.
'AGT' Is A Family Affair For Gabrielle Union
This isn't the first time Gabrielle has brought her family to the set of AGT. In fact, her husband Dwyane Wade was a guest judge during the Judge Cuts round this season.
Dwyane pressed the Golden Buzzer for Indian dance group V.Unbeatable, who are frontrunners in the competition, along with Gabrielle's Golden Buzzer Kodi Lee. Will husband or wife have the more successful act?
Gabrielle also paid adorable tribute to her husband on last week's show, by wearing a dress with a unique pattern. It featured an old photo of Dwyane as a kid. Gabrielle showed it off proudly on the red carpet.
How Gabrielle Union Balances 'AGT' And Motherhood
Gabrielle previously shared how she was balancing judging AGT with having a baby at home. "You can multitask," she said on the red carpet earlier this year. "Some things are not gonna be amazing, but you just roll with it."
"Balance doesn't exactly exist in my life," Gabrielle recently told Us Weekly. "The idea of balance is a lack of balance and just admitting that and being, like, 'I'm doing the best that I can and hopefully that people that love me still love me when I'm not hitting it out of the park in every area of my life.'"
Gabrielle also recently had a relaxing getaway to the South of France for her and Dwyane's anniversary. However, Kaavia didn't come along with them. "It's not a vacation if you take your children," Gabrielle told Talent Recap this week on the AGT red carpet.
Let us know what you feel about this article