Details on Heidi Klum's Emergency Exit From The Sets of 'America's Got Talent' Due To Sickness
GettyImages
Filming is well underway at the Pasadena Civic Auditorium for the AGT auditions. And, whilst the new panel continues to judge America's next lineup of superstar talent, not all is well backstage! It has been reported that judge, Heidi Klum had to leave the set recently after falling ill.
Heidi Klum leaves 'AGT' set after falling ill
As auditions continue for Season 15 of AGT, Heidi has already had to bail out. After feeling unwell, and suspecting it was food poisoning, Klum decided to call it a day according to TMZ. The audience that gathered at the Auditorium that day, still saw Sofia Vergara, Simon Cowell and Howie Mandel take to the panel.
So the burning question is, what's wrong with Heidi? It turns out Heidi doesn't actually have food poisoning and is just suffering from a bug. We can't be sure, but we reckon Klum will be back on the panel within the next few days.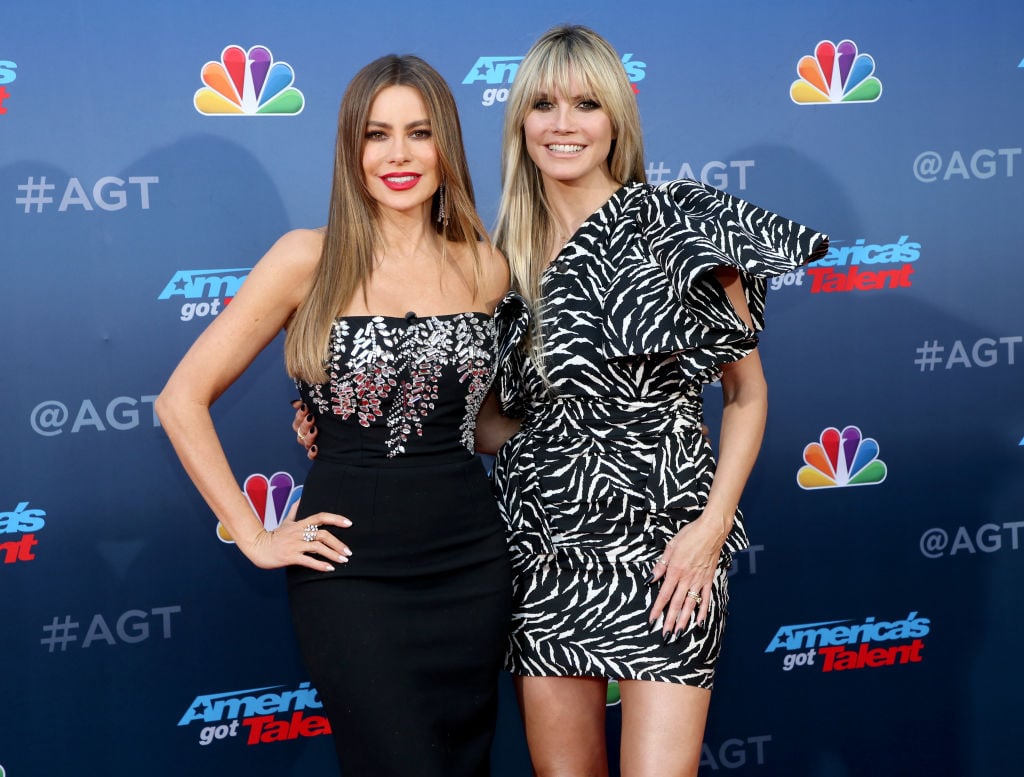 Sofia Vergara shares backstage pics at 'AGT'
Sharing her second day at America's Got Talent, Sofia Vergara is making her new friendship with Simon Cowell known! In the post below, Vergara shares a sneak peek of the two of them hard at work. We're sensing some rivalry just by their faces.
Errr, can someone explain what's going on here?! Here's another post-Sofia shared with her 18.4 million followers with the caption, 'Having fun on the set of @agt'. It seems a quarrel has arisen backstage, but we can't decipher what they are conversing about…
Howie Mandel takes NO precautions, arriving at 'AGT' auditions
Howie Mandel made quite the entrance to auditions at the Pasadena Civic Auditorium recently, dressed in full protection. As fears heighten in the United States over a possible lockdown in certain areas, Mandel is adamant that the Corona Virus is not heading his way.
Howie has always been a germaphobe and his fears extend far beyond this new craze. Mandel won't touch doorknobs, handlebars, money and even makes his make up artists use a new sponge every day.
Howie, whilst we can't say you are totally safe from Corona Virus, you can be sure that you won't be catching that awful sickness of Heidi's any time soon!
SEE ALSO: BIRTHDAY GIRL CARRIE UNDERWOOD'S JOURNEY TO THE TOP OF THE CHARTS
Catch America's Got Talent this spring on NBC.
Let us know what you feel about this article