Carole Baskin Unrecognizable After Insane Weight Loss Ahead Of 'Dancing With The Stars'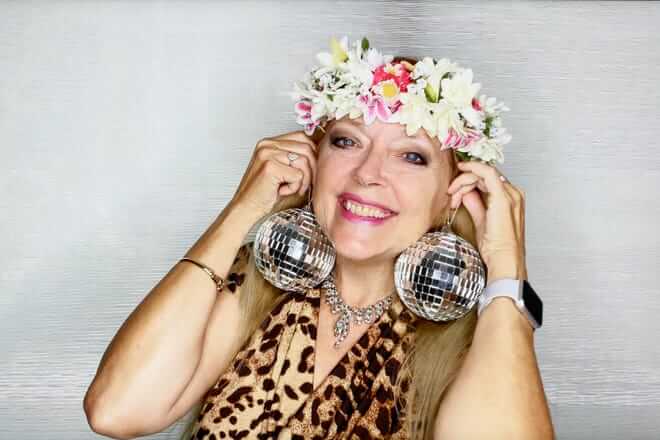 ABC
Tiger King is taking over the ballroom as star Carole Baskin is gearing up for the season 29 premiere of Dancing With The Stars. And, she's showing off her slimmer figure two years after the hit Netflix show was filmed.
Carole Baskin Shows Off Weight Loss Ahead Of 'DWTS' Premiere
Carole is the CEO of Big Cat Rescue. It made global headlines after people assumed she killed her husband Don Lewis for money after he disappeared. However, authorities never found enough evidence to prove this. Carole has definitely been a controversial figure, but being on Dancing With The Stars will show people another side of her. Plus, she even looks different than she did in Tiger King. "[Rehearsals] made me aware of muscles that I didn't have. There's an awful lot of things that ache!" she said as a picture of her new slimmer body was posted on fellow 'DWTS' competitor Chrishell Staruse's Instagram story. The pair wore face masks as they posed side by side.
"The stuff that people saw in Tiger King was filmed in 2018," she said. "This has been a two-year process, it wasn't just from this." As for the most challenging thing about the experience, Carole said it's herself. "I've always been really determined and extremely competitive within myself," she said. "I think the most challenging aspect is that I'm a workaholic — I work seven days, 70 hours a week. To be limited to three to four hours of rehearsals has been so difficult for me. I want to rehearse all day, every day until I get it right."
SEE ALSO: TYRA BANKS TEASES DEREK HOUGH'S 'DANCING WITH THE STARS' RETURN — WILL IT BE AS A JUDGE OR A PRO?
What Can We Look Forward To With Carole's First Performance?
Obviously, Carole's first performance is going to have some kind of Tiger King reference. She will be dancing to Survivor's hit 1982 single, "Eye of the Tiger." Will she be wearing a tiger costume or animal print during this performance? "I'm actually sitting in my car outside of costuming right now. And I gave them the instructions that no fur, no feathers, no leather, and anything else," she said. So while we won't be seeing Carole showing off her love for animal print and big cats, at least we have the perfect song to go with her performance. Carole also posted on Instagram that she converted her Los Angeles apartment into a huge dance studio so you know she will be practicing up a storm. Seriously, the place is enormous and you need to see it for yourself.
RELATED: SEASON 29 'DANCING WITH THE STARS' CAST REVEAL IS THE MOST SHOCKING ONE YET
The premiere of Dancing With The Stars is set for September 14th. The show will obviously look a little different this season because there will be no studio audience amid the coronavirus pandemic. But you can totally cheer on cool cat Carole from the comfort of your own home. Watch the premiere to find out which pro Carole will be partnered up with.
Let us know what you feel about this article