'BGT' Judge Simon Cowell Reveals He Is NOT Vegan & Piers Morgan Is Still CANCELED
NBC
Simon Cowell has confessed in a recent interview with Good Morning Britain that he is in fact not a vegan. When asked if his diet was a key factor in his weight loss, the BGT judge claimed that he does eat fish and is actually a pescatarian.
'BGT' Judge, Simon Cowell Claims He Isn't Vegan In A Recent Interview
Yes, we're a little taken back too. BGT judge, Simon Cowell has revealed that he is not vegan and eats 'fish'. This comes as a surprise to many after the TV mogul has claimed countless times that he has ditched the meat and dairy for an all-vegan diet.
RELATED: WATCH SIMON COWELL ANNOUNCE THE WRONG WINNER ON TALENT SHOW
After claiming that he might even write a book on his health journey, Cowell looked distraught after the interviewer asked if the 'vegan' diet was a key factor in his weight loss. "Well, actually, I do eat fish," responded Simon. Maybe one day.
Simon Cowell refuses to let Piers Morgan on 'Britain' Got Talent'
Whilst the BGT boss is adamant that former judge, Piers Morgan will not make a return to Britain's Got Talent, Cowell has other plans for the GMB anchor. "We should find Piers the furthest possible place in the world, like Antarctica. He can launch Antarctica's Got Talent as main judge," jokes Cowell in the interview. We'd die to hear Piers' response to this one.
SEE ALSO: MEGHAN & HARRY'S NEW FIGHT AGAINST "CLICK BAIT" MEDIA HAS PIERS MORGAN FIGHTING BACK!
Just last week, Morgan spoke on Britain's Got Talent's 14th season, hoping some 'really cr*p acts' take to the stage soon on the show. In a tweet, written whilst the second episode of BGT aired, Piers wrote, "I'm all for the endless saccharine stuff on @BGT in these testing times, obviously. But is there any chance of some really crap acts soon? Just for those of us who find them more therapeutic? #bgt"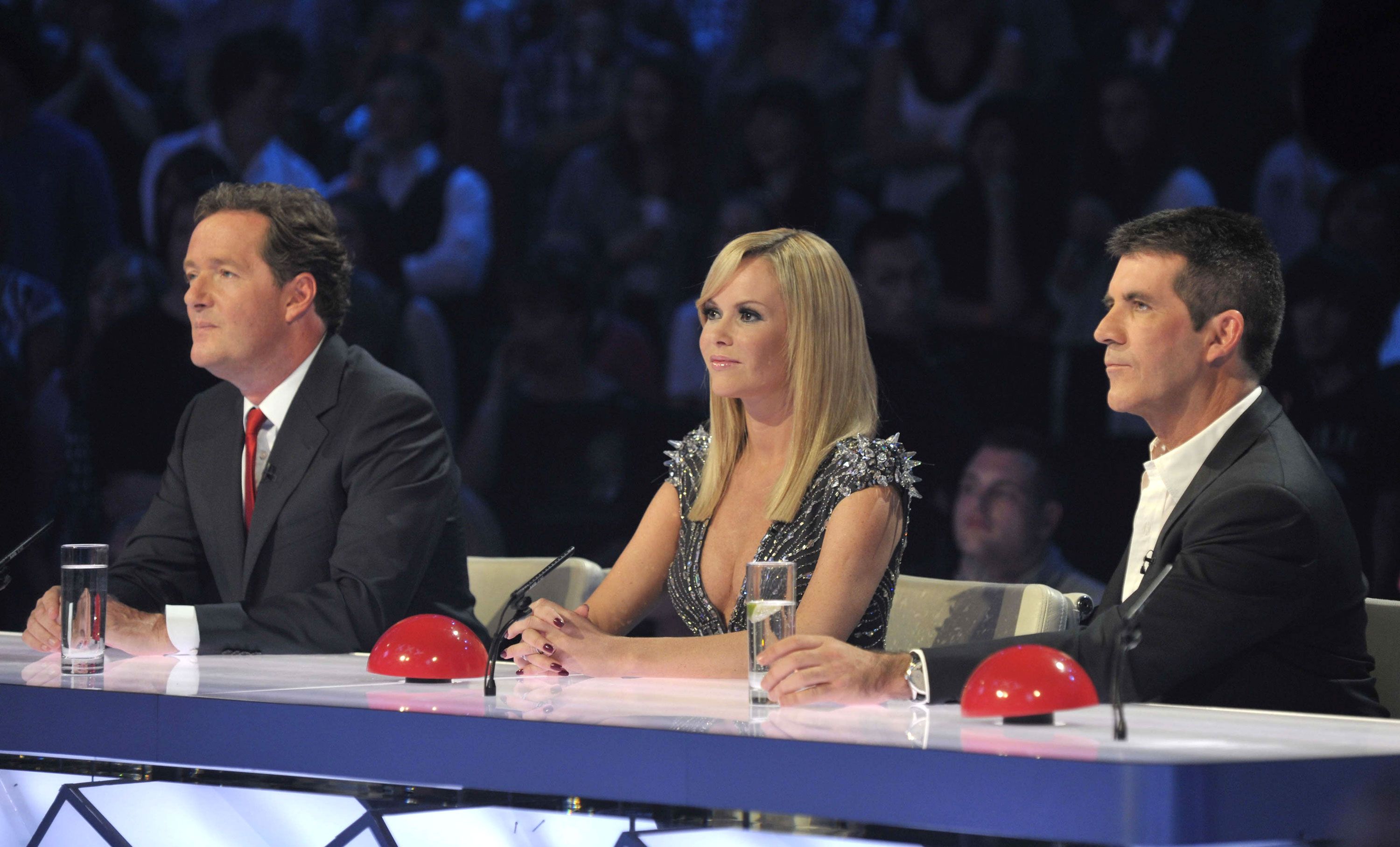 Cowell also claimed that he is still working towards airing 'Got Talent' in 100 countries worldwide. There are around 60 different versions of the show's format at this time.
Britain's Got Talent continues this Saturday on ITV.
Let us know what you feel about this article