America's Got Talent
10 Facts About 'AGT' Comedian Samuel J. Comroe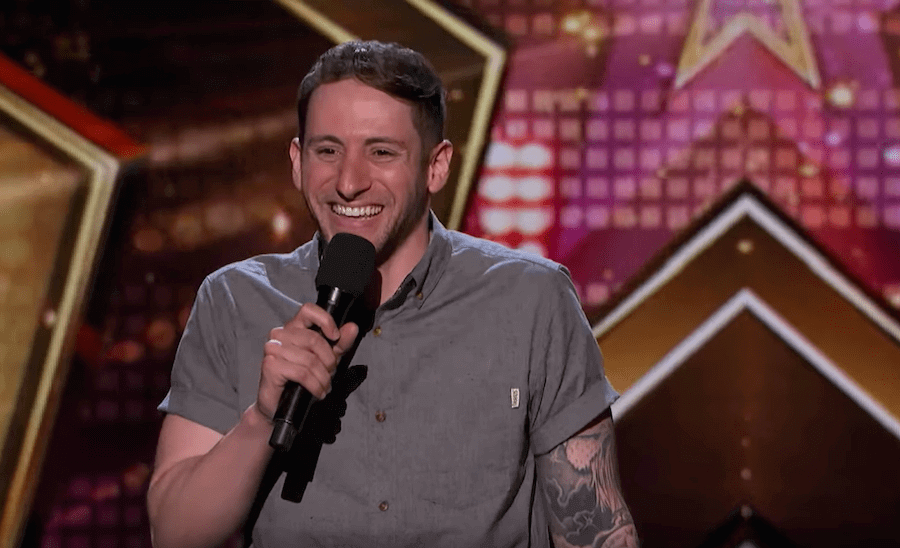 NBC
We have two stand-up comedians in the America's Got Talent Season 13 finals, and they couldn't be more different from one other. We recently took a look at the eclectic career of Vicki Barbolak, and now it's time to check out 10 facts about Samuel J. Comroe!
Samuel J. Comroe was born and raised in Los Angeles. At the age of six he was diagnosed with Tourette's Syndrome. While the condition has been a struggle, it's also provided him with a lot of material for his stand-up sets.
Samuel began performing stand-up comedy during his junior year of high school, and has since gone on to do shows at famed venues such as the Laugh Factory in Hollywood and the Ice House Comedy Club.
He once went on a comedy tour with AGT Season 10 runner-up Drew Lynch. Since Samuel suffers from Tourette's Syndrome while Drew has a stutter, so they were able to play off of each other with jokes about their respective conditions quite nicely.
Samuel has done plenty of shows at colleges across the country. During a Q&A session after a performance at Houston Baptist University, the woman in charge of the venue shut the show down and called the cops on him after he insisted on answering a question about the ins and outs of sex as a person with Tourette's Syndrome.
Samuel has his own half-hour comedy special titled Normal Behaviour in which he jokes about everything from dogs to gun control laws.
Samuel was once interviewed by Conan O'Brien on his late night talk show Conan about his stand-up career and experiences with Tourette's Syndrome.
He appeared with fellow funnyman Kevin Hart on The Real Husbands of Hollywood, a BET show which parodied Bravo reality TV franchise The Real Housewives.
In addition to his numerous television appearances, Samuel has developed quite a new media presence. His YouTube channel currently has over 48,000 subscribers and has a video that is part of the "Comedy Original" series on the All Def channel.
Samuel has won multiple competitions, including Ricky Gervais' Comedy Competition and The San Francisco Comedy Competition. Now that's he's in the America's Got Talent finals, he's one step closer to adding a million-dollar victory to his impressive resume.
As for plans after the show is over, Samuel will be touring throughout the fall of 2018 and winter of 2019; he already has over 30 dates set for locations across the US and Canada.
You can watch Samuel and all the other finalists perform on AGT one last time this Tuesday at 8/7c on NBC. Then on Wednesday, tune in for the special two-hour finale at 8/7c, featuring performances from special guests and the announcement of the Season 13 champion.
Let us know what you feel about this article